Chuck Colvin's real-time automated scheduling system makes scheduling your next service appointment easier, faster and more flexible than any scheduling tool available. Create your personal profile to view vehicle service history information on the whole family's or company's vehicles. With your Customer Portal you will be notified of scheduled maintenance, factory recalls, special ordered parts, and much more.
Would you like to know more about your vehicle? Click below for Colvin's Service Assistant for in-depth details and videos on a multitude different aspects of your Vehicle.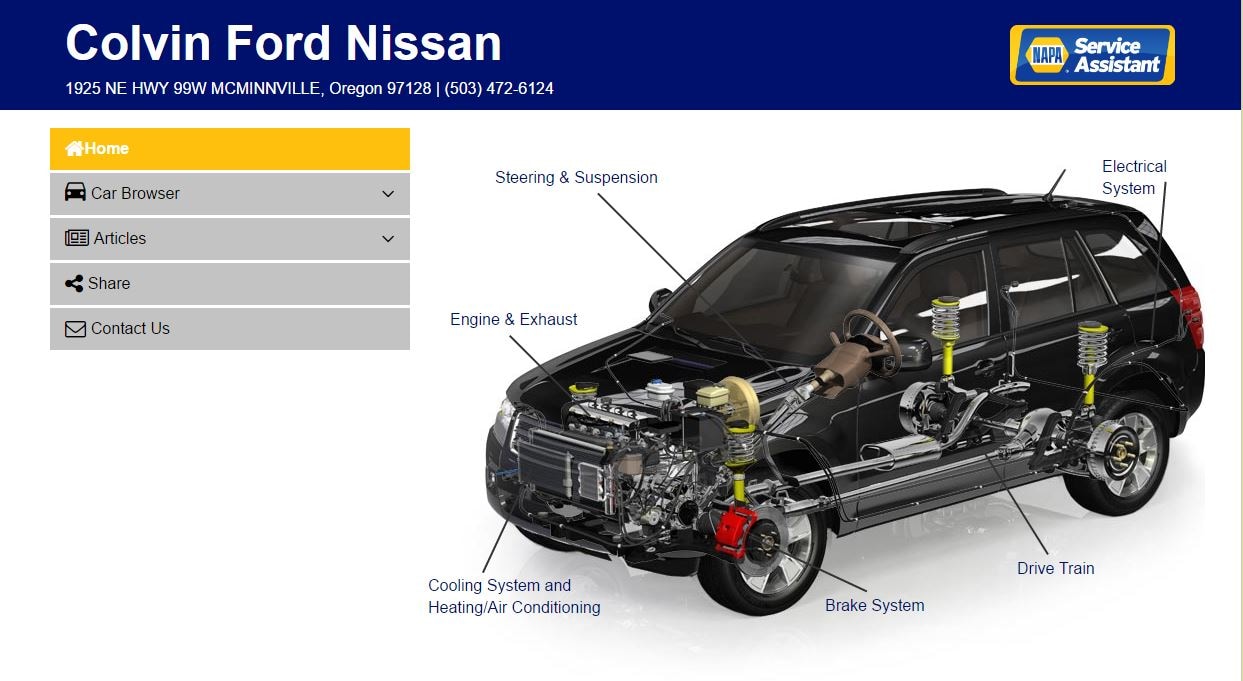 Schedule an Appointment below or call 503-472-6124
Home of the $19.95 Oil Change*
*Includes 5 qts. of oil; synthetic oil and diesels not included. Some models may be slightly higher. Coupons must be presented at time of write up.
Cannot be combined with any other coupons, offers, or in-store specials. Does not include hazardous waste disposal. See Dealer for Details.*
Customer Portal
A notice of which vehicle is due for service.
A copy of the manufacturer "Maintenance Menu" - showing the services that the manufacturer recommends doing at the vehicles current mileage. (menus are accurate for each year, make, model and engine)
A copy of the repair order from the vehicles last visit.
A color copy or email of the "Mechanical Inspection Sheet" from the last visit for review on wear items like: Brakes, Tires, hoes, small fluid leaks, and other.